Yes, I cook. I believe that message has been received by now.  But when I'm not in a kitchen or pounding away on a laptop, there is about a 75% chance I'm on a field somewhere. All three of my boys are pretty heavy into lacrosse, and so we are led to A LOT of travel and tournament-style living between the months of April-July. Now, spending up to 13 hours a day outside exposed to the elements (whatever they may be) might sound like a nightmare, but with the proper equipment, those long hot (or rainy) days can be much more tolerable. So, behold, my TOP 10 FAVORITES FOR SIDELINE ESSENTIALS!
PS- most of these products are also great for relaxing "beach days"- so ironically, they lend a hand to the most relaxing and the most stressful of days!
Go Figure!!
This post contains affiliate links, which means I make a small commission on these items at no additional cost to you.
Top 10- Sideline Essentials
1. Wagon Cart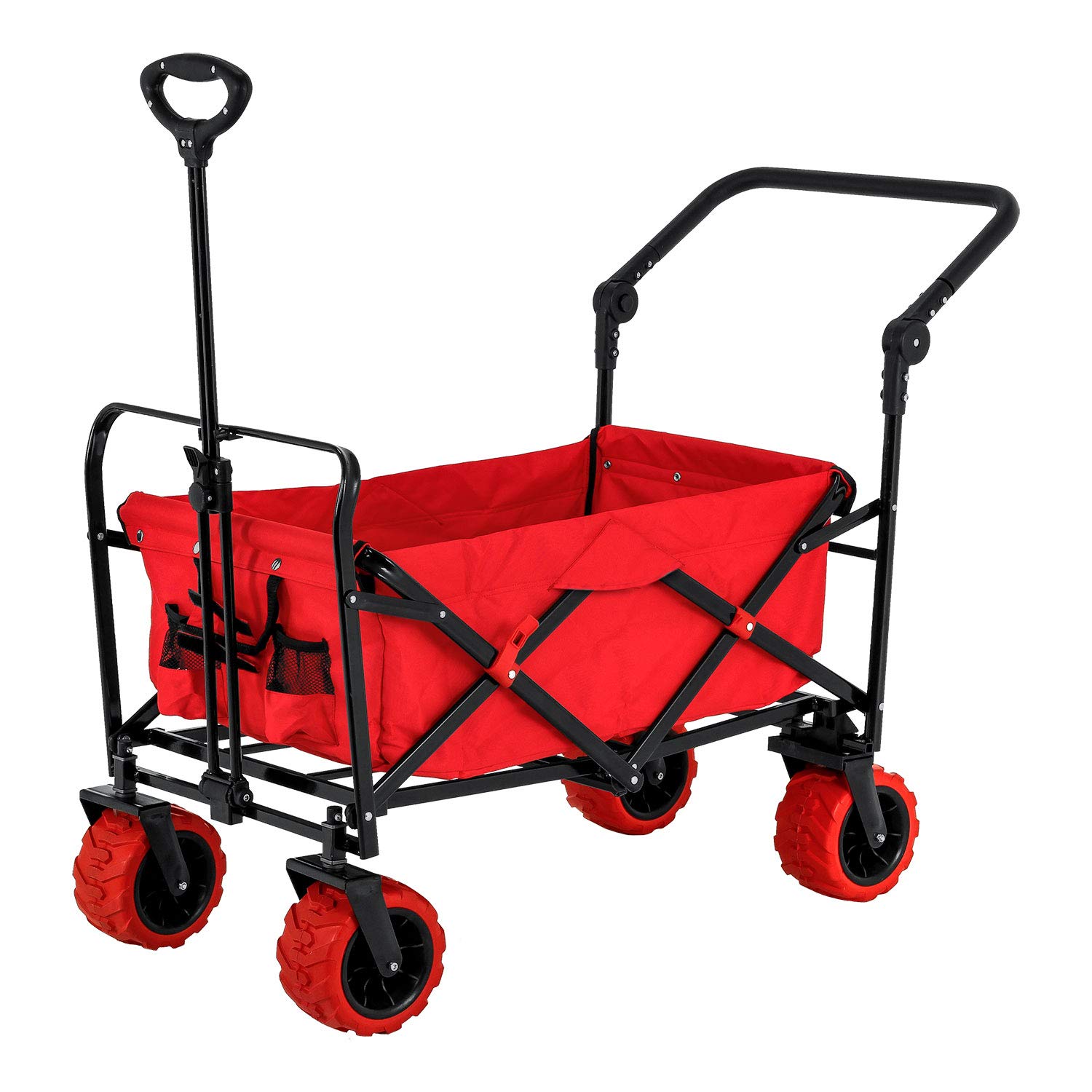 Have you ever seen the parents who are rushing across the field fumbling with chairs and equipment, while yelling at their kids to carry their own things because they're saddled down with so much crap you might confuse them with a pack mule?  Boy, that sounded very specific!! That's because that was ME, until I got my wagon!! Game changer! People are always asking us where we got it, and now you know! The reason I really recommend this one over the other's I've seen is the wheels. Most of these wagon wheels I've seen are plastic, you can't get good traction with those. On this product they are wide, and rubber which is better for any terrain that will come your way. With a push/pull handle, heavy duty frame and material, compact storage and a 1-Year warranty- this is the wagon you NEED this summer!
Buy the Wagon Cart on Amazon: https://amzn.to/2IKHSXj
---
I need SHADE! And that's why I need this chair! Not only does it have a 50+ UPF protection canopy, but the canopy becomes the chair's carry bag. You know how much easier that is than trying to shimmy the chair back into a separate bag. And that's only IF I don't manage to misplace said bag at some point along the way!  There is an integrated shoulder strap for hands-free portability, breathable ergonomic mesh seat material with a big ole' drink holder!
Buy the Kelsyus Canopy Chair on Amazon: https://amzn.to/2MwLy42
---
So you brought the chair for you and your spouse, great job! But what about the siblings? Listen kids. I love you. but I'm not bringing a chair for everyone! They are young, let 'em sit on the ground! Having a spiffy blanket as such makes this inequality seem a little more palatable. It's compact, folds easily, water/sand proof, and easy to wipe down. I love the size- it fits my own kids with room to spare for some spectator friends.
Buy this XL Picnic Blanket on Amazon: https://amzn.to/2EUqRc8
---
4. Cooling Towel
These cooling towels are freakin' amazing!! I have so much love for this product because they have come to our rescue on a multitude of occasions! Playing outside in 80/90-degree weather is brutal!! I know I'm struggling just sitting down watching these kids- I don't know how they do it! Having a way to bring down their body temperature in between games REALLY is essential. Hydrate them and put this towel on their head, I swear they will look at you like you are an angel from above! BONUS- use it while their playing!! Being cool never looked so hot!
You can purchase these Cooling Towels on Amazon: https://amzn.to/2K2JQWe
---
5. BOGG BAG XL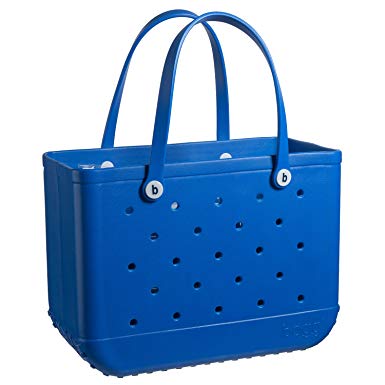 This bag so cool! It's made from the same material as crocks, so it's easy to clean and you don't have to worry about any moisture or stains ruining it. It's deep, wide, tip proof and incredibly durable, yet still a cinch to carry. You will Definity be taking this to the beach and pool with you once the season is over! There are several plastic zippy pouches that you can custom arrange to keep your smaller things in order.
Purchase the Bogg Bag XL on Amazon: https://amzn.to/2IFWY0a
---
Soggy fields are a good pair of shoes worst nightmare. And if your spring season is anything like my spring season, the rain is constant. Now we all can get away with big clunky rainboots when it IS raining- but what about when you have to stand around on a SUNNY day when the fields are still soaking from the night before? Well these cute little shoes are the answer! I love these espadrilles; I get so many compliments whenever I wear them. The material is kind of like wetsuit, they dry quickly, mud and dirt wicks right off. I've had mine for 2 seasons now and they still look new! Plus, if wearing flip flops in Porta Pottys got you feeling skeevy, these shoes give you a little extra barrier from the nastiness while still giving you the heat relief you are seeking from flip flops.
Sea Star Beachwear Women's Neoprene Beachcomber Espadrille Flat, Water-Friendly and Quick Drying
Buy the Sea Star Flats on Amazon: https://amzn.to/31djQg5
---
I bought this for a birthday gift for my oldest son. He absolutely loves it! Hooks up via Bluetooth to his phone and his and teammates have some pump-up jams to listen to when they are waiting around in between games. Music really does make everything better. The sound quality is really impressive considering its compact size. One charge lasts over 8 hours, so that is a big bonus and it recharges quickly. Speaker is very durable, splash proof and comes in a variety of fun colors. We got orange, of course- GO TIGERS!
The JBL Pill Speaker is on Amazon: https://amzn.to/2WxHIfG
---
This is my FAVORITE cooler and I have had quite a few! In case you haven't noticed- Yeti is having a bit of a moment right now, and for good reason! Their closed-cell rubber foam offers far superior cold-holding to ordinary soft coolers and they material is high-density fabric is waterproof and resistant to mildew, punctures, and UV rays. The liner is made from an FDA-approved food-grade material. I know, blah, blah, blah! But how about this- I can actually carry it! Full and with ice, I'm still able to swing it onto my back and lug it around with relative ease on the occasion where my husband is not around to do my heavy lifting! This is the main reason why I recommend the backpack Hopper over the tote.
Get the Yeti Backpack Cooler on Amazon: https://amzn.to/2F55wN6
---
9. Yeti Tundra 45 – Hard cooler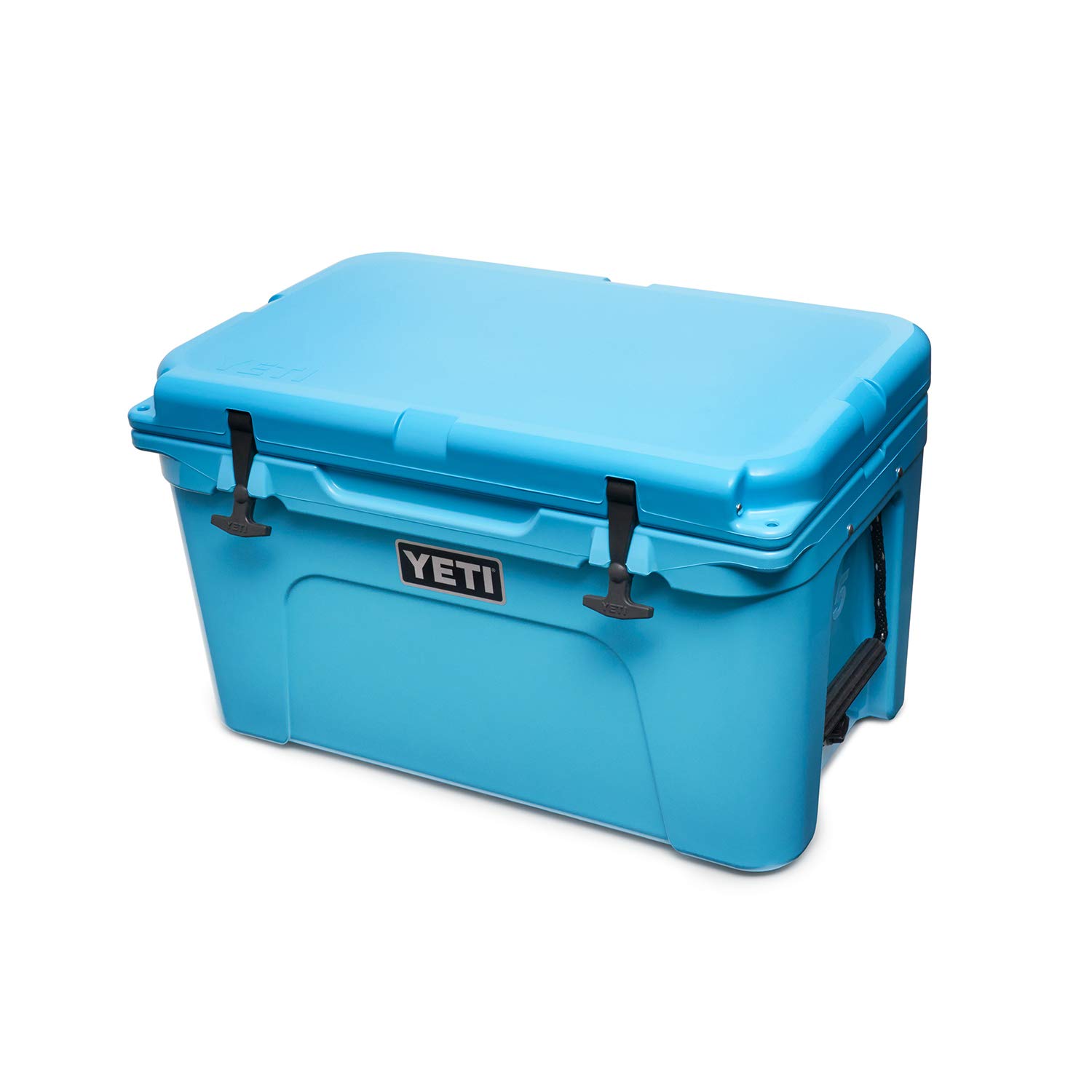 So, while I have the backpack for shorter days, there are other times when we are in this nomadic state of living from nearly sun up to sun down. On those days- I need something bigger! The Yeti Tundra 45 is a perfect size for us. It fit nicely in my wagon, with room to spare for other items, and keeps our drinks, cooling towels, lunch and snacks cold all day long. Regardless of whether or not I have it under a tent. The most challenging part of the cooler is making sure my kids close the damn thing! Other than than that, which I would more consider a problem with my kids and not the Yeti, I'm cooler than a polar bear's toe nails when I got my Yeti Tundra 45 by my side!
The Yeti Tundra 45 is on Amazon: https://amzn.to/2MHvwEL
---
So, judging my last 2 post, you would think I'm a brand junkie, not the case. For my tumbler of choice, I like Beast's product. It comes with a LIFETIME warranty, 2 different types of stainless-steel straw, plus cleaning brush, dishwasher safe and BPA free! There are a bunch of other selling points, but with the variety of gorgeous colors, price point, leak proof lid and efficacy of keeping my drinks cold (or hot) I'm all over this BEAST!
See the 30oz Beast Tumbler on Amazon: https://amzn.to/2KiwCF1
---
Enter the Salt Sugar Spice $50 Amazon Gift Card Giveaway!
For full instructions start at our Facebook announcement here: http://bit.ly/sssgiveaway