There's nothing like a good pair! A good pair of jeans, a good pair of shoes, a good pair of…well… you know! I was witness to the powerful effect of synergy during the Scotch Tasting sponsored by Datrium and Chateaux Software.  The mainstay theme of the night can be described as symbiotic. A harmonious marriage of business intent as well as the art of pairing food and spirts, was on full display. A poignant reminder that in life, whether it be friends, food, or our careers, to truly find success we must seek our complimenting counterparts. Find the ones who accentuate the best in us, elevate the lows and highlight the highs. Datrium and Chateaux Software have found this mutualism in each other.
Much like a full bodied Cabernet accompanies a savory rosemary crusted lamb shank, Datrium and Chateaux Software align seamlessly to offer extended implementation services for the Datrium Multi Cloud solution & Disaster Recovery as a Service (DRaaS). Chateaux Software is a leader in transforming organizations with emerging technologies, application development, professional services, data management and cloud services. They resell and implement Datrium's groundbreaking immutable multi-cloud platform & DRaaS offering, simplifying IT, unifying data silos and providing rock solid protection against ransomware in both private and public clouds.
The purpose of the scotch tasting event was to demonstrate the Datrium disaggregated hyper-converged Multi-cloud solution and how it can easily transform an enterprise by achieving next level performance, seamless cloud mobility, and end to end encryption, full back & DR capabilities with simple single window management unheard of in traditional IT. With Chateaux Software acting as a premiere Datrium partner, they provide the highest level of Enterprise IT service around the Datrium solution.
Lawrence Lanzilli, VP Global Financial & Insurance Industries at Datrium, and Ken Zimmerman, CEO of Chateaux, provided a streamlined presentation of this alignment in to a large group of Fortune C-Level executives. The resonating chord struck with the executives was the glaring chasm of value that is realized during a cost benefit analysis. The functions and price of the Datrium software can be compared to the sum of up to twenty different mainstream enterprise IT products!  Furthermore, some attendees even realized they can leverage the immutable Datrium platform & the DRaaS offering to autonomously handle all DR requirements "as a service" in the public cloud, paying for it only when used.
All the while, there was another kind of collaboration happening in the kitchen. Datrium enlisted me, Brenda Lanzilli of Salt Sugar Spice, as the culinary expert tasked with providing of a meaningful three course pairing menu designed to complement the generous flight of the finest Scotch and Whiskey selections chosen by Simon Brooking, the globally renown industry aficionado and National Scotch Ambassador for Beam Suntory.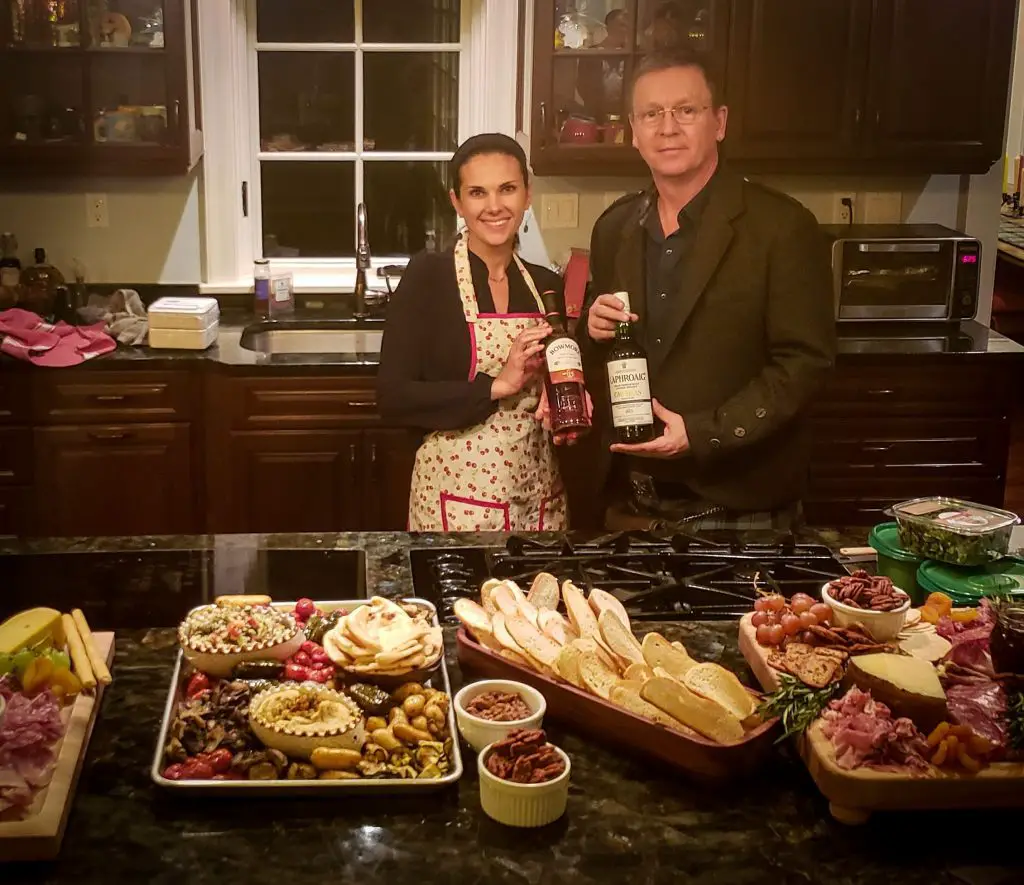 Months before the event Simon and I shared our expertise in our fields with one another and collaborated to create a brilliant three-part instillation of small bites to first baptize the palate, then cradle the taste buds, and finally culminate culinary experience with a satisfying sweetness.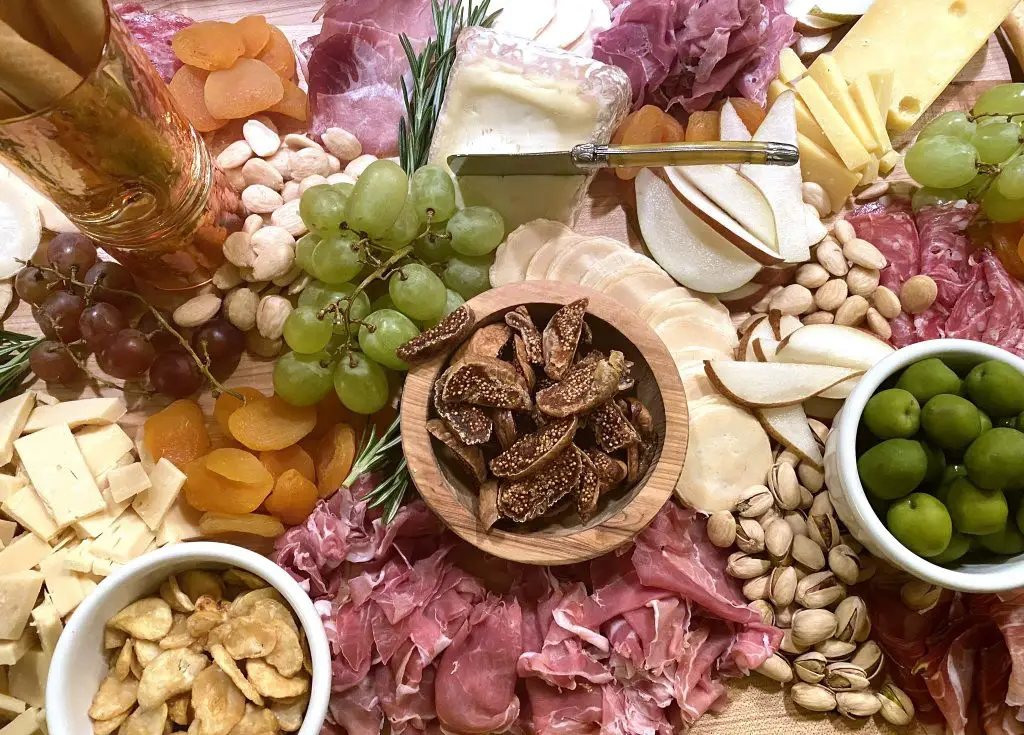 Upon arrival, guests were ushered into the kitchen where a seemingly never-ending assortment of cheeses, cured meats, artisanal crackers, and grilled vegetables with Mediterranean style dips awaited their attention.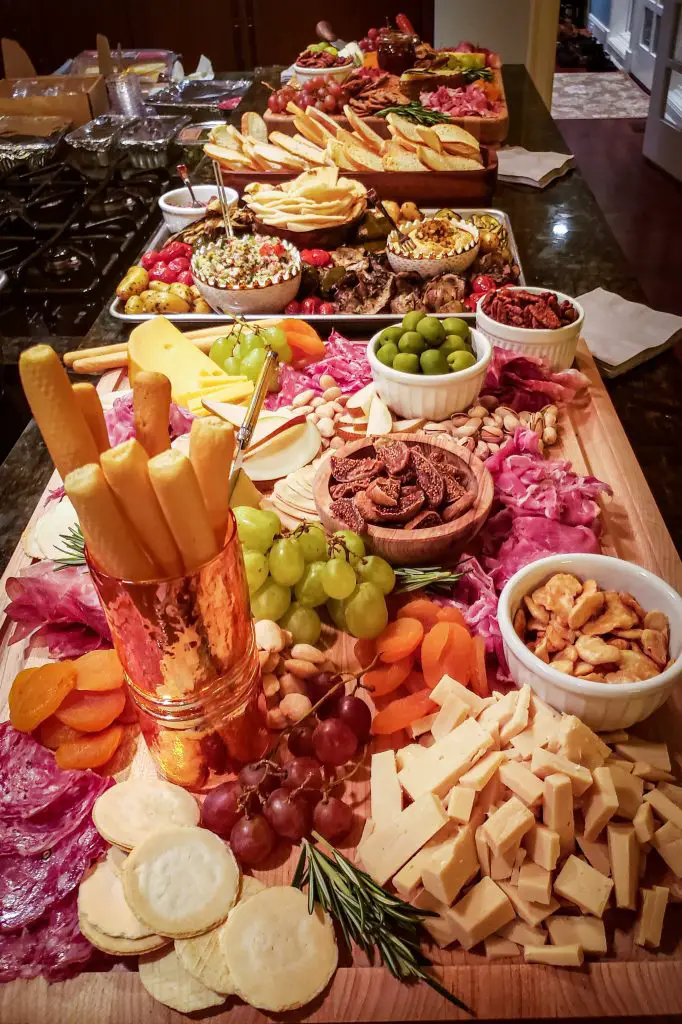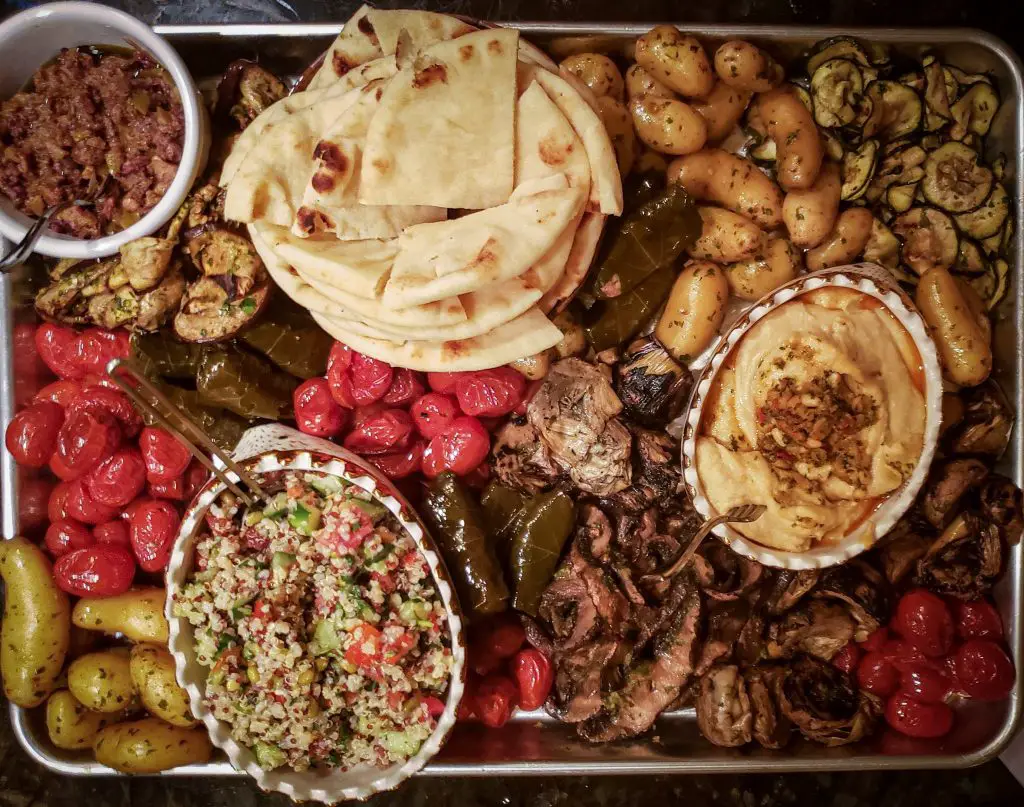 Scotch Master, Simon Brooking, lead our journey of spirits with an 18-year-old Irish single grain Kilbeggan. I'd like to call this the ole' "Irish Hello", which is markedly more endearing than an "Irish Goodbye"! With grassy, apple notes, and subtle Sherry we paired the Kilbeggan with Roasted Parsnip and Apple soup. I wanted to begin the tasting with an ethereal and silky, subtly sweet tasting to gently ignite the palate. Parsnip is cream colored tuberous root vegetable that is often outshined by its more vibrant cousin the carrot. Humble, yes, but lacking – no! Due to their high starch content, when roasted the starch breaks down into sugar and caramelizes beautifully. Which is exactly what I did to prepare the parsnips before pureeing. To balance the sweetness, I incorporated tart and palate cleansing granny smith apples, aromatic shallots and a splash of Sherry wine. I sprinkled crispy pancetta bits, crunchy pepita seeds and a few sprigs of micro greens atop each portion. This luxuriously textured homage to the earth provided a meaningful nod to the grain, grass and malty notes that were present in the trio of scotches of which it was paired.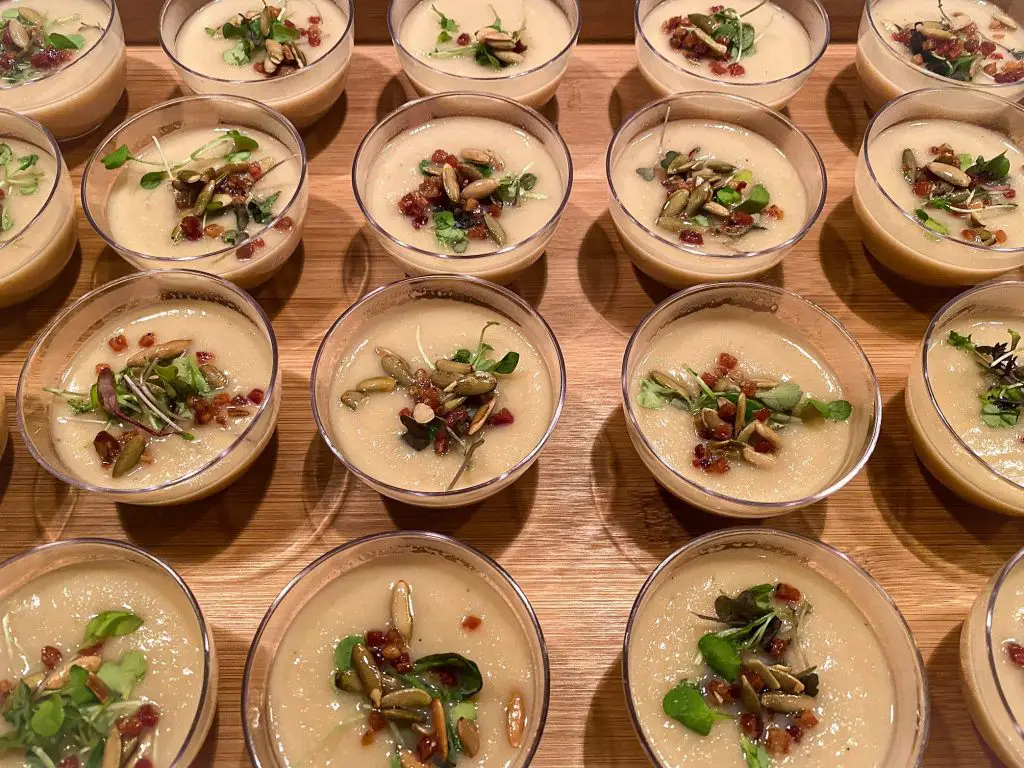 In the second course, we went a little bolder!  Simon presented the Laphroaig 25 Year, with a smoky nose, peaty taste and long rich finish.  We needed a bite that provided a fatty richness for to cling to and cloak the heavy smoke. I provided a plate of meatloaf, made from a combination of beef and pork, layered on a base of nutty brown butter mashed potatoes and drenched in a buttery garlic confit sauce. The richness of the meatloaf and butter sauce was not intimated by the prestigious Laphroaig 25 and stood its ground against the full and round heaviness of this malted barley delight from Islay.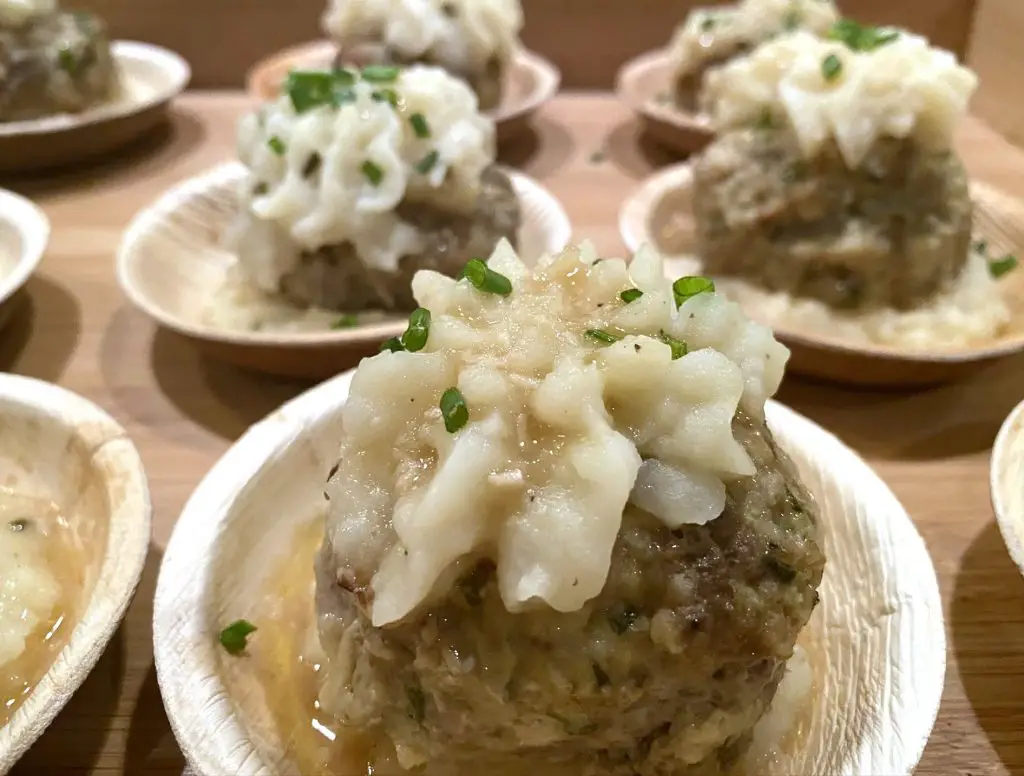 The third and final pairing was orchestrated around none other than the blessed cocoa bean. I crafted individual portions of a deeply decadent dark chocolate mousse topped with a delightfully fresh whipped cream and a crispy chocolate dipped caramelized molasses lace cookie for texture and crunch. Rustic wooden bowls of brimming with chocolate covered almonds and ginger snap cookies were available for the taking. Simon closed the experience with 12 Year Yamazaki Single Malt, a limited release Maker's Mark Bourbon RC6, and the Bowmore 15 and 27 year. Delivering toasty notes of vanilla, mocha, and caramel the final selections where perfect choices to accompany our last sweet bites.
I would be remiss not to mention the other choice bottles offered but not specifically paired with a course tasting. Among those already mentioned, guests were also offered: Glen Garioch Virgin Oak, Auchentoshan Three Wood, Auchentoshan 12 Year Old Single Malt Scotch Whiskey, Laphroaig Càirdeas Triple Wood Cask Strength, and Laphroaig 10 year. All bottles were supplied through Ancona's– Ridgefield Connecticut's favorite family owned Wine and Liquor Store.
When the last snifter had been sipped, it was notably ironic to discover that while bellies were completely satiated, the crowd's interest in the keynote collaboration still sparked much curiosity.  Not to worry as Chateaux and Datrium's partnership endeavors are just beginning. Both companies agree that the Scotch Tasting will need a revisit in the year 2020. I'm eager to see what these two visionary companies concoct next, and I'm sincerely hoping that Salt Sugar Spice can sprinkle a little deliciousness on top!